39th Annual Echocardiography and Structural Heart Symposium 2022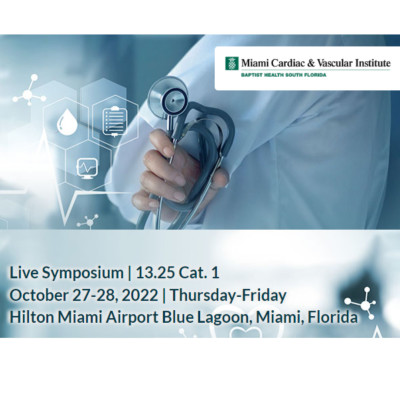 Exhibit
Symposia
Workshops
Organiser
Sponsor
As valvular heart disease and structural heart treatments become more integral within cardiology, providers will rely on the diagnosis and treatment of disease using transcatheter/nonsurgical therapy.
The 39th Annual Echocardiography and Structural Heart Symposium – formerly known as the Echocardiography Symposium – will include successful topics from years past that focus on current guidelines for the evaluation of core topics within echocardiography, such as cardiac structure, cardiac function and hemodynamics assessment.
In addition, the internationally renowned faculty experts will address the latest developments, cutting-edge technologies and future directions of structural heart disease assessment, treatment options and advanced cardiac imaging.
These discussions will include advanced echocardiography imaging techniques (3-D, Strain, CT and TEE) and valve repair approaches (TAVR, mitral valve repair devices, left atrial appendage occlusion devices, paravalvular closure and alcohol septal ablation). Treatment focus will be on aortic, mitral and tricuspid valves and interatrial septum valvular heart disease, as well as specific patient populations, including those with cancer, atrial fibrillation, valvular heart disease and hypertrophic cardiomyopathy. Current controversies speak to indications and contraindications for various diagnostic and treatment approaches.
This year's expanded focus will be of special interest to anesthesiologists, cardiologists, ED physicians, critical care physicians, sonographers and medical professionals interested in echocardiography and the newest advances in diagnosis and treatment of structural heart disease.
Upon completion of this symposium, participants should be better able to:
Utilize a multidisciplinary structural heart team approach to diagnose and treat structural heart disease.
Recognize the echocardiographic presentation and application of advanced imaging in patients with valvular heart disease and atrial fibrillation, including hypertrophic cardiomyopathy.
Demonstrate the utility of multimodality imaging in hypertrophic cardiomyopathy and workup for left atrial appendage and in valvular heart disease.
Assess and apply a comprehensive approach when managing the aortic, mitral and tricuspid valves and the interatrial septum, utilizing basic and advanced imaging techniques to identify and guide the treatment of valvular heart disease.
Utilize current evidence-based clinical data in TAVR, TMVR, MitraClip, LAA occluder devices, paravalvular leak and EtOH septal ablation to optimize treatment.
Demonstrate the management and utility of transesophageal and 3-D imaging in the cardiac catheterization lab to guide structural heart procedures.
Further define the tricuspid valve anatomy and function and describe the implications for treatment of tricuspid regurgitation using transcatheter therapy.
Avoid common pitfalls in imaging patients in cardio-oncology, hypertrophic cardiomyopathy and structural heart disease.
Define protocols that can assess valvular heart disease after intervention.
More events