35th European Cardiology Conference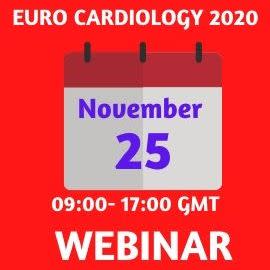 Exhibit
Symposia
Workshops
Organiser
Sponsor
35th European Cardiology Conference
November 25-26, 2020 Barcelona, Spain
Cardiology Conferences will lay a platform for scientists, world-class professors, and Cardiologists to discuss an approach for Cardiovascular Diseases. International Cardiology Conferences is designed to provide diverse and current education that will keep medical professionals alongside of the issues affecting the diagnosis, treatment of Cardiac disorders and prevention. In recent years, cardiac and vascular devices have been developed which helped for the treatment of cardiac disorders, replacement and repair therapy. Robotic surgeries for the cardiac and vascular surgery which has been favorable in a wide range. Cardiology Conferences 1000+ CME Global events every year across the globe with support from 1000+ more scientific societies and Publishes 500 Open access journals which contains over 50000 eminent personalities, reputed scientists as editorial board members.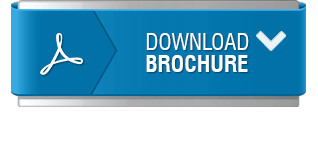 The field incorporates therapeutic analysis and treatment of coronary vein infection, Cardiac imperfections, valvular coronary illness, heart disappointment and electrophysiology. Cardiology is concerned with the characteristic usefulness of the heart and discrepancy from a normal heart. Numerous issues include the heart itself yet some are outside of the heart.
Euro Cardiology 2020 welcomes the, Professors, Research scholars, Industrial Professionals, Cardiac surgeons, Cardiologists, physicians, and student delegates from cardiology and healthcare sectors to be a part of it.
Young Scientist Benefits
Our conferences provide best Platform for your research through oral presentations.
Share the ideas with both eminent researchers and mentors.
Young Scientist Award reorganization certificate and memento to the winners
Young Scientists will get appropriate and timely information by this Forum.
Platform for collaboration among young researchers for better development
Award should motivate participants to strive to realize their full potential which could in turn be beneficial to the field as whole.
Why attend?
The European Cardiology Conference is among the World's leading Cardiology Conference. This Euro Cardiology 2020 will coordinate appears, disperse information, and meet with recurring pattern and potential investigators and get name affirmation at this 2-day event. Broadly acclaimed speakers, the most recent frameworks, methodologies, and the most current updates in Cardiology field are indications of this conference. This year conference will comprises of major sessions designed to offer comprehensive sessions that address current issues in various field of Cardiovascular & cardiac diseases. The benefits provided to the attendees are:
Certificates will be provided to all speakers, delegates and students
Opportunity to meet world's renowned at this event
Keynote forums by Prominent Physicians & Professors
Best platform for Global business and networking opportunities
Oral/Poster presentations by Young Researchers
Best poster award for students
Target Audience:
Directors, CEO's of Organizations
Cardiac Surgeons
Cardio-thoracic Surgeons
Physicians
Noble laureates in Health Care and Medicine
Cardiac Nurses & Nurse Practitioners
Cardiology Associations and Societies
Business Professionals
Doctors
Cardiologists
Vascular Surgeons
Medical colleges and universities
Professors
Researchers & Scientists
Anesthesiologists
Medicine Experts
Manufacturing Medical Devices Companies
PhD Scholars
Programme available online here
Registration available online here
More events