15th European Mechanical Circulatory Support Summit (EUMS 2020)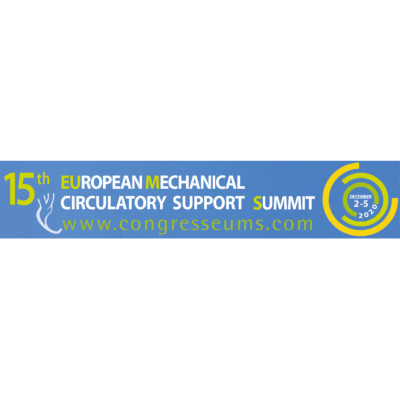 Symposia
Workshops
Organiser
Sponsor
The 15th European Mechanical Circulatory Support Summit will take place from 2nd to 5th December 2020 at the Herrenhausen Palace in Hannover, Germany.
Heart failure is a growing medical burden worldwide and its prevention and treatment are major priorities of healthcare systems and scientific societies. Heart failure is affecting approximately 1-2% of the adult population in our countries and, despite advanced therapies, 5% of these patients progress to end-stage disease. For these patients mechanical circulatory supports are often the only solution to improve care and living conditions.
The goal of EUMS 2020 is to boost the interdisciplinary interaction among cardiologists, surgeons, intensivists, anesthetists, perfusionists, nurses, patients and industry partners. Based on an international approach, EUMS 2020 will be a key moment to share ideas, discuss new technologies and identify new directions in research with the most innovative experts in the field of mechanical circulatory supports.
For all these reasons, we look forward to welcoming you in Hannover for EUMS 2020!
More events